Explore Tenerife your way
What kind of traveler are you? Are you a fun seeker, a peaceful soul or an enthusiastic person? Whatever you are, you can always find a way to experience the best of Tenerife, which is a fantastic Canary Island that meets all your demands. It is the wonderful place that offers you various possibilities to make your vacation unforgettable
Adventure Spirit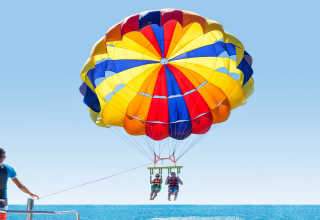 Are you always looking for some excitement? Tenerife is prepared for you to live the most exciting sensations through various activities.
What are the most popular water sports in Tenerife?
Jet skis: cross the waters of Tenerife. Jet ski will definitely give you the 'speed and fury' experience to discover the enchanting coastal areas of the island.
Parasailing: Parasailing will show you how amazing it will be when you become a bird and fly along with the breeze of the Atlantic Ocean during your holidays in Tenerife.
Kayak: There is no better way to do it than in a kayak when you want to get up close to turtles, dolphins and rays in Tenerife. Begin your sea adventure by paddling the beaches and bays on a kayak safari.
There are a lot of things you can try to be entertained, surprised and excited in Tenerife.
Nature Enthusiast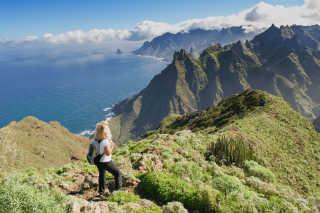 Hiking is definitely a great way to discover the wonders of Tenerife in its nature mode. Tenerife is part of a volcanic archipelago in the Canary Islands. A hiking paradise, it showcases stunning landscapes and natural wonders. Teide National Park, a UNESCO World Heritage Site, features ominous volcanic peaks more than 3,000 meters above sea level, making for an impressive hike. You will love the feeling of accomplishment, both physical and mental. It is always good to get into real nature to experience how sublime it is.
Ocean lover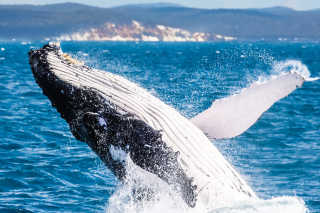 Have you ever seen a whale up close and personal? Get on the local boat cruises that usually depart from Costa Adeje and Los Cristianos, the southern part of the island. From the moment you step on board, you will experience why Tenerife is considered one of the best places in Europe for whale and dolphin watching. You will never forget how beautiful the moment is when you see a group of dolphins and whales jumping out of the water. Before heading back to port, you can also enjoy a stop for a refreshing swim and snorkel in the ocean.
Serenity soul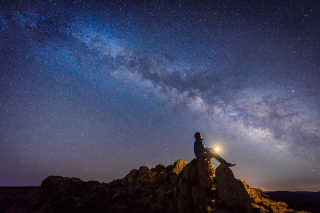 Going on vacation doesn't mean you have to rush to the sights every day. Take advantage of vacation time, disconnect from daily stress and get away from the hustle and bustle.
3 Tips to relax in Tenerife
Enjoy the sunny atmosphere
Tenerife has a large number of hotels and resorts, and most of them have a beautiful pool with an amazing view and a relaxing lounge area that is perfect for lounging all day. Why not spend a day soaking up the sun to get more vitamin D?
Catch the splendid sunset
Take a walk on the beach and enjoy the sunset in the evening. Revel in the summer breeze as you watch the pink and purple hues spread over the sea and horizon.
Treasure the starry night
Spend your night under the sky and feed your soul with a starry night on top of Teide. Get closer to the glorious and vast universe. Also, you might have the best time to view the stunning Milky Way during the summer months.
Gastronomy addicter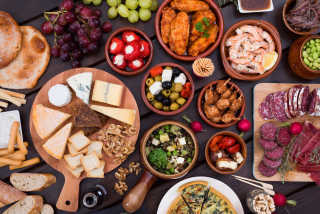 Who is going to be disappointed by Spanish cuisine? I bet the thought of taking a bite of various types of tapas already lifts your spirits. As well as delicious traditional Spanish food, you can always find authentic Italian and British food at a reasonable price. Food is not simply a satisfaction of your physical palate; evokes our mental joy. Come on! In fact, delicacy is the great leveler of the holidays.
The most popular Canarian food in Tenerife 🍽️
If not all, don't forget to try a few of these during your visit.
❑ Homemade Croquettes – crunchy croquettes
❑ Mojo – Sauces
❑ Wrinkled Potatoes – Wrinkled Potatoes
❑ Goat Cheese
❑ Grilled Cheese with Palm Honey – Grilled cheese with honey
❑ Almagrote – Spreadable cheese
❑ Hard-boiled Egg Peas – Peas with egg
❑ Meat With Potatoes – Meat and potatoes
❑ Rabbit with salmorejo