Dominican Republic: Everything it has to offer
The Dominican Republic has it all, at least everything that doesn't include snow… It is one of the most visited countries in the Caribbean, known for its beautiful beaches and its warm and welcoming climate. And believe it or not… it has a lot more to offer than you think! Read on to find out everything the Dominican Republic has to offer.
Fun fact about the Dominican Republic: the island is surrounded by two different oceans, the Caribbean Sea in the south, where the water is warmer, and the Atlantic Ocean in the north, where the water is slightly cooler.
Dominican culture: a mix of old and new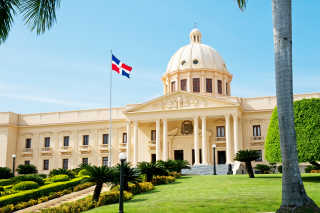 Dominican culture is a mixture of three different cultures: Taíno, African and European. This mix is ​​visible everywhere, from the landscape to the food and music.
Dominican music will make even the most uncoordinated dance. Dominicans dance spontaneously, pretty much anywhere, even more so in a "colmado" (a small grocery store/bar where they play music), where you are welcome to join them in dancing. The two main musical genres are merengue and bachata, which includes instruments influenced by its history, such as the "guira".
When you travel to the Dominican Republic, learning how to dance merengue and bachata is a must, so start practicing your hip movements!
Typical Food: a different flavor by region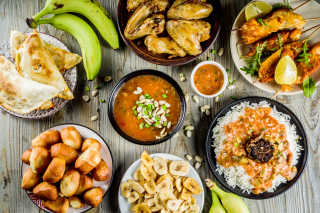 Dominican gastronomy is an adventure… literally. Not only are some foods from different provinces, which means a little road trip is needed, but there are dishes that are prepared depending on the weather and the season. But first let's talk about the typical dishes from all over the country:
The typical breakfast:* which includes mangú (mashed plantain), salami and fried cheese
The Dominican flag: the most typical dish, which includes rice, beans and meat
Sancocho: stew made with different types of meat and usually served with rice. This dish is prepared when the weather is rainy and cold (by Dominican standards…)
Sweet Beans: a dish that is only made during Holy Week (Holy Week/Spring Break)
The tradition with sweet beans is to make it at home and share it with your neighbors, friends and family. So normally during Holy Week Dominican households receive at least 20 different versions of the sweet beans.
The dishes mentioned above are found everywhere in the Dominican Republic, but now let's talk about the main provincial dishes:
Samaná: In this province the locals cook a lot with coconut, using coconut oil or coconut milk. Two of their main dishes are the "Pescado con Coco", which is fish cooked with coconut oil, and the "Pan de Coco". You can find merchants walking along the beaches selling "Pan de Coco". Today, as there are many European immigrants in these regions, you can find restaurants that serve an infusion of local food with European dishes.
San Pedro de Macorís: This province has a mixture of English and African traditions, which is visible in its food. For example, "yaniqueque", an adaptation of Johnny's Cake, brought back in the 18th century and adapted to the taste of the Dominicans. This dish is a fried dough found mainly in Boca Chica.
Puerto Plata: This province offers a variety of dishes since it is located between the sea and the land. You can find delicious fish and shellfish, as well as delicious meat recipes. But Puerto Plata has a dessert that you must try when you visit the region, this dessert is the "majarete", which in simple words is a corn pudding.
Santiago: This province is known for its dishes that contain a mix of Taíno, Spanish and African cultures. One of its main dishes is "los Guanimos", which has corn, sauce and meat, but is very recognizable because it is wrapped in corn leaves. Another famous dish is "la Yaroa", which is a type of fast food. "La Yaroa" is made with minced meat, chicken, sauce and cheese.
Dominicans: as warm as their climate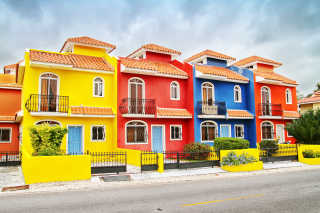 Dominicans are known to be warm and welcoming, as they are friendly and very kind, they will make your trip even more memorable. Not only will you have a great time with the locals, but you will be able to learn a lot from them during your trip. They embrace life with passion, energy and love. They greet any human being as if they were their friend. They will make your trip feel like home.
The best part about Dominicans is that they are all about sharing their culture. They will teach you how to dance, show you the best parts of the country, and even teach you a bit about its history.
Meeting the locals will be a decision you won't regret!
Main attractions: a mix of everything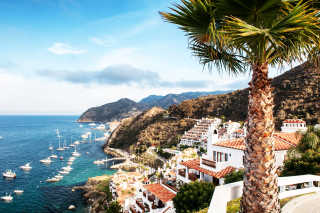 The Dominican Republic is mostly known for its beaches, but that's not even the half of what it offers. From hiking to water sports and stays in the mountains. And the best attractions are its seasonal activities, such as whale watching in Samaná or visiting the cherry blossoms in Ocoa.
Here are some activities that you have to try in the Dominican Republic:
*Beach-hoping: Go from beach to beach, starting in Las Terrenas and ending in Bahía de las Águilas
Water sports: Like water skiing, surfing and kitesurfing, for this Samaná and Cabarete are the best places to go.
Climbing Pico Duarte: It is the highest mountain in the Caribbean. This is a full weekend activity, it is recommended to book a tour guide who will help you walk the 3,098 meters above sea level.
Staying in a villa in Jarabacoa: enjoy the beautiful view from the mountain and a cold climate
Visiting the capital: Santo Domingo is a mix of old and new cultures. Part of the ancient culture is the Colonial Zone, where the first church built in the Americas is located.
Do ecotourism: Plan a trip without guilt helping the environment while having the time of your life
Hiking along multiple rivers in different regions: Take a hike in Rio Partido, which will be one of the most beautiful hikes you'll ever do.