What can I do in Perth during a 48 hour layover?
Small, but perfectly formed, Perth is the jewel in Western Australia's crown. Located in the Swan Valley wine region and overlooking the Indian Ocean, this iconic Australian city is a popular choice for tourists looking for an alternative to the sprawling metropolises of Sydney and Melbourne. If you're planning a visit and wondering, "What can I do in Perth in 48 hours?" you'll be glad to know there's plenty on offer to keep you busy. Whether you're looking for pristine bays and beaches or world-class dining opportunities and designer shopping, this city has it all. Read on for our essential guide on how you can keep yourself entertained during a short stay in Perth.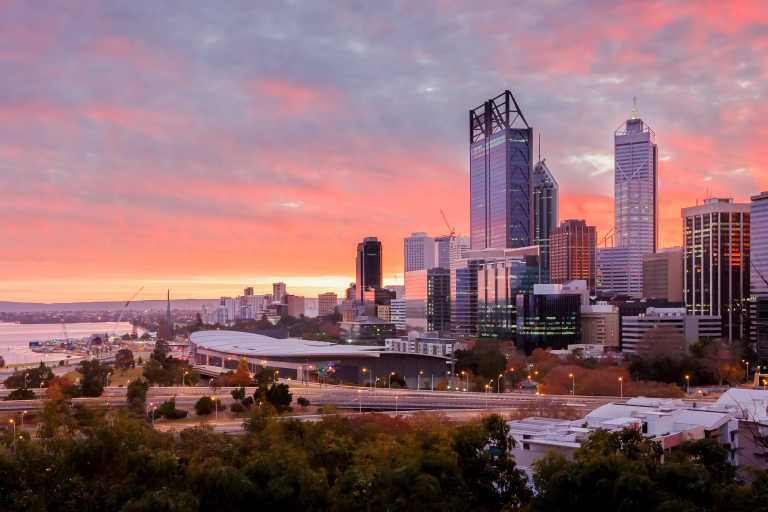 Iconic landmarks and attractions in perth
Perth may be small compared to Sydney and Melbourne, but you'll have no problem keeping yourself entertained during your stay in this charming Australian city. Kings Park and Botanic Garden is the perfect place to spend a lazy afternoon taking some unforgettable selfies, exploring the indigenous flora and fauna and perhaps having afternoon tea. If you want to get a taste of history, take some time to visit Fremantle Prison and its fascinating exhibits. Architecture fans will also want to visit the iconic Bell Tower, which offers exciting views of Perth and the surrounding area for those brave enough to climb to its upper floors. If you're traveling with young children, a visit to Perth Zoo will be a storm. This historic zoo has been open since 1898 and is home to a multitude of animal species from around the world. If you want to get away from the chaos of city life, the surrounding Swan Valley is also waiting to be explored and where you can find local wineries, padock to plate restaurants and also the nearby Caversham Wildlife Park for an added animal experience for your family. . Looking for that insta-worthy spot to take a group photo of your time in Perth? Head outside the city center towards Crawley Edge, home to the iconic Blue Boat Shed on the edge of the bay.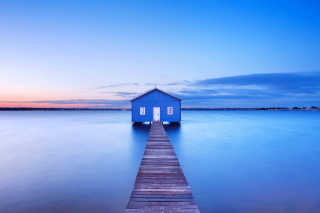 Beautiful bays and beaches in Perth
It would be a shame to visit Perth without enjoying the majesty of the Indian Ocean. This historic city boasts some of the best coastal scenery you'll find in Australia. As well as stunning coves and bays, you'll find plenty of pristine beaches fringed with golden sand. If you're looking for the perfect place to spend a relaxing afternoon, head to Cottesloe Beach or Scarborough Beach. Both destinations offer stunning blue waters and pristine beaches, with many traditional pubs and casual restaurants close at hand. If you're looking for more adventure, grab a surfboard and head to Trigg Beach. Here, the swells and generous winds provide excellent conditions for surfing and paddling. If you want to avoid the crowds entirely, a day trip or even an overnight stay on Rottnest Island is the place to go.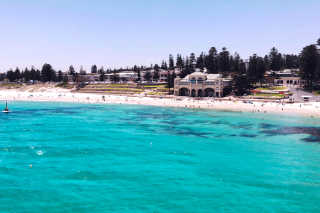 Where to dine in Perth
Being so close to the Indian Ocean, Perth's local food is dominated by spectacular seafood. The less adventurous can keep it simple with a traditional fish and chips plate or dive into delicious seafood dishes. Lobster is a popular ingredient in many local restaurants and bistros in Perth, with many waterside restaurants offering excellent dishes to suit all budgets. Other popular catches include shrimp, octopus, and sardines. Australian salmon is also a staple of Perth dishes, while oyster bars are open to the most discerning of eaters. If you want to stay downtown, Victoria Park and Northbridge are packed with top-tier dining establishments. Northbridge is also home to Perth's Chinatown, with Roe Street hosting many of the best Chinese restaurants in the city. If you have a little more time to spare, head to nearby Fremantle and enjoy the market and then dine on the quayside at some of the waterside restaurants, including the famous Cicarillos.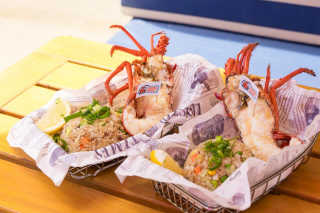 Nightlife in Perth
When the sun goes down on Perth, Northbridge is the place to be. This cosmopolitan part of the city is home to many trendy nightclubs and bars that stay open until well after midnight on weekends. Elizabeth Quay offers a more luxurious alternative for those looking to enjoy a more relaxed evening. Here you will find many unique bars and restaurants, with magnificent views of the Swan River and the central business district. If you're prepared to travel a bit further, head to Mount Lawley for more pubs and bars, as well as numerous microbreweries serving up some distinctly local menu items.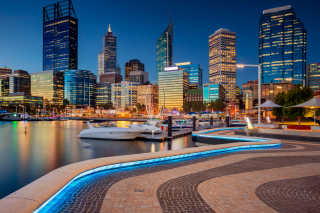 Explore Australian wines in Perth
If you want to escape the hustle and bustle of city life during your stay in Perth, wine country is close at hand. Swan Valley is located slightly north of the city and is home to several riverside wineries. This wine region is renowned for its red grape varietals, with some of Australia's best Cabernet and Shiraz grown in the area. Spend a day cruising the Swan River, stopping for wine tastings and tours of local vineyards, or take in the scenery on a wagon ride. Of course, if you want to stick to a tight schedule and don't want to venture too far out of town, you can savor the local Swan Valley varietals at almost any restaurant or wine bar in Perth.
What are some of the most popular wines in Australia?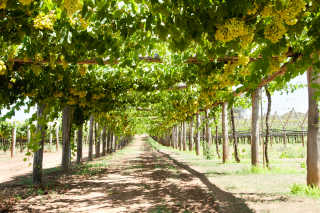 The best shopping destinations in Perth
There is no shortage of shopping options in Perth. If you want a more convenient shopping opportunity, there are many outlet malls and malls on sale. Westfield Carousel, Garden City and the Karringyup Shopping Center are within easy reach of the city center via public transport. You'll find familiar brands and designers here, but if you're looking for a more unique souvenir of your time in Perth, you'll want to schedule a visit to one of the many local markets. The nearby Fremantle Market is packed with vendors selling souvenirs, while Rockingham Market is perfect for those looking to stock up on handcrafted arts and crafts gifts.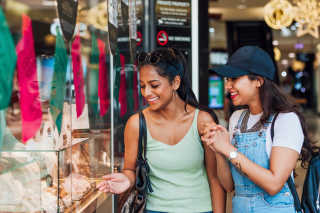 Now you know what to expect when you visit Perth