Top UNESCO World Heritage Sites
There are more than 1,000 World Heritage sites in more than 160 states around the world, with Italy, China, Spain and France having the most sites per country. These sites are undoubtedly some of the most beautiful and important places on Earth. Do you want to see the best? Here are our favourites.
Canadian Rockies, Canada
The Canadian Rockies are simply stunning. Look at this! Can you imagine having this view?
Machu Picchu, Peru
The purpose of the ancient Inca city in the mountains of Peru may be unknown, but it remains one of the most popular UNESCO sites in the world. Do you feel energetic? You can also do the Inca Trail and end at Machu Picchu. But make sure you book well in advance; there are only a certain number of permits allowed per day.
Taj Mahal, India
A truly romantic love story, the Taj Mahal was built to honor the late wife of the Emperor whom he loved dearly. Construction began in the 17th century, but the Taj Mahal is still as striking and elegant as ever.
Plitvice Lakes, Croatia
Croatia is known for its natural beauty, but the waterfalls of the Plitvice Lakes are something else. Prepare to be in awe as you wade through the turquoise waters and take in the amazing atmosphere.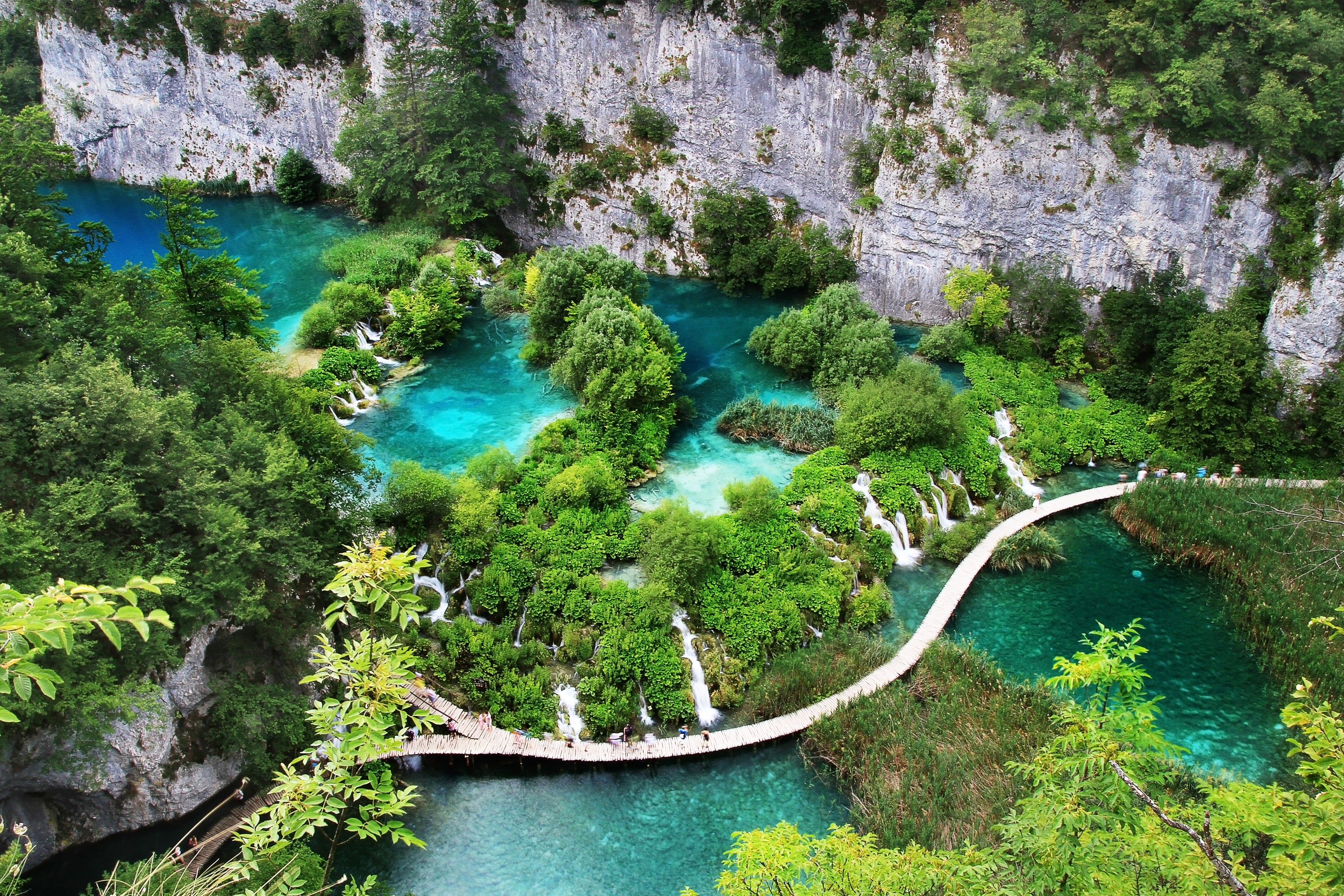 Yellowstone National Park, United States
Yellowstone National Park is amazing. With grizzly bears, hot springs, geysers, a grand canyon, and waterfalls, there's plenty to keep you entertained.
Te Wahipounamu, New Zealand
With fjords, valleys and lakes, this New Zealand National Park will blow your mind. Think Middle-earth, literally, as the entire Lord of the Rings trilogy was shot in New Zealand.
Pyramids of Giza, Egypt
The oldest of the Seven Wonders of the World, the ancient Pyramids of Giza are certainly amazing. With so much history, the pyramids are culturally important and definitely not to be missed.