The best destinations for solo female travelers
Traveling alone can be one of the most incredible experiences of your life. Unfortunately though, traveling alone can be a bit more challenging for a woman. To avoid problems and negative experiences that stray far from what it is really like to travel alone, here are some destinations for a safe and pleasant experience of the world and of oneself.
Why travel on your own?
Experience new places (check a place that was on your travel list)
Meet new people from all over the world during your trip and exchange stories with each other.
Rediscover yourself (in the most authentic way while facing challenges and pushing yourself to your limits). Traveling alone is capable of reconnecting with your most genuine self, discovering sides of you that were hidden as well as new places.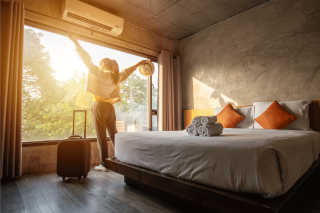 What kind of traveler are you?
Everyone on this planet is different and this is also reflected in travel. People may prefer one destination over another because of their travel focus or perhaps because of something that happened in their lives. Regardless, do you know what type of traveler you are?
For the city girl
If the focus of your solo trip is visiting museums, sightseeing, shopping, and enjoying a lively nightlife, you are definitely a city girl.
Solo trip to Amsterdam, the Netherlands
Amsterdam is without a doubt the ideal place if you are willing to have fun. This city is packed with young people from all over the world and the nightlife is definitely amazing, colorful and varied. On top of that, Amsterdam offers an incredible variety of museums such as the Van Gogh Museum, the Rijksmuseum, or if you're looking for something more modern, the Moco and the Stedelijk.
What else can you do in Amsterdam? Here is your guide to the top attractions to visit when in Amsterdam.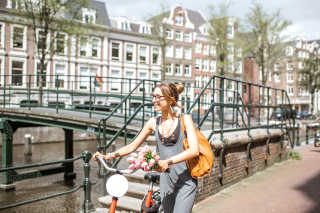 Solo trip to Tokyo, Japan
If you're willing to immerse yourself in a non-Western culture but want to experience the charm of a big city, then Tokyo is the destination for you. Get a glimpse of the city from the SkyTree or Tokyo Tower, either during the day or at night, rent and walk around in a kimono, visit eccentric themed cafes and bars throughout the city, spend a day at any of the amazing museums, including the Mori Art Museum in Roppongi, and obviously eating delicious Japanese food!
What else can you do in Tokyo? Here is your guide to 10 of the best neighborhoods to explore when in Tokyo.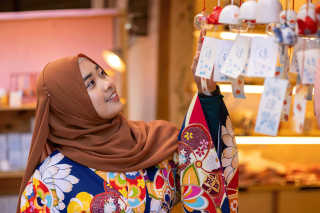 The Wild Soul
Are you the type of woman who loves to be surrounded by untouched nature, wild nature and genuine local vibes? If the answer is yes, then you are part of the "wild souls club".
Solo trip to Ubud, Bali
Who can't imagine living in Bali rediscovering their true inner self like Julia Roberts did in the movie Eat, Pray, Love? Maybe Ubud is the place you need to be to have a fresh start. Not far from the stunning beaches and the capital city, Denpasar, Ubud is the cultural center of Bali. Here, you can bike through the rice fields, enjoy the local food markets, visit Buddhist temples, hike through the Monkey Forest, and experience an amazing yoga and wellness retreat surrounded by Bali's natural beauty.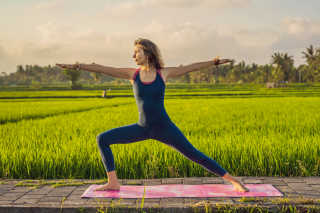 Food Therapy Seekers
Enjoying good food and good wine during your solo trip can't be a bad idea.
Solo trip to Tuscany, Italy
Where else could you enjoy this type of travel more than in Tuscany, Italy? Imagine living the life of your dreams eating delicious Italian food, drinking excellent wine while visiting amazing cities like Siena, Lucca, Pisa, Arezzo and of course Florence. For a more genuine and pleasurable experience, renting a car would be ideal so as not to miss out on the beautiful countryside and verdant hilly vineyards.
Planning a trip to Italy? Here are 21 fascinating facts about Italy that could enhance your trip.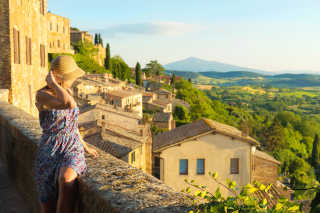 Solo trip to Barcelona, ​​Spain
In addition to visiting the many wonders of Barcelona, ​​such as Park Güell, the Sagrada Familia and Casa Batlló, if you are a foodie, this is your city. Taste delicious Spanish tapas and delicacies, as well as any other international cuisine. Barcelona also has a strong international community, so take the opportunity to meet people from all over the world!
Still don't know what to do in Barcelona? Here is a guide for a 48 hour layover in Barcelona.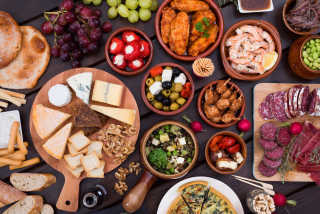 The Relaxed Types
If your idea of ​​traveling alone is to be left alone and in peace to have your time to relax, here are some recommendations for you.
Solo trip to Tulum, Mexico
Mexico is one of the most amazing destinations as it offers so many options for a traveler. However, the safest option for a female solo traveler who just wants to relax and have a good time is definitely the Caribbean coast of Mexico. Tulum, for example, is a very popular place. Here you can enjoy the magical crystalline waters that mix with the wild nature of the interior of Mexico.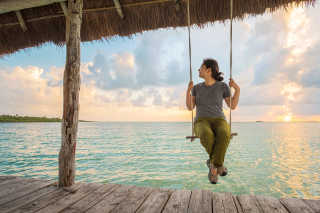 Solo trip to the Galapagos Islands
Do you dream of a heavenly getaway and are you also an animal lover? The Galapagos Islands may be the right destination for you. You will share this impressive destination with its exotic inhabitants such as sea turtles, giant tortoises, marine iguanas and, of course, you will experience sunbathing with playful sea lions.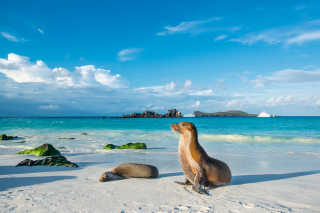 The adrenaline junkie
Are you the type of traveler who can't help but add a little adrenaline and adventure to your trip? Here are some recommendations for thrill seekers and nature lovers.
solo trip to iceland
Iceland is the ideal destination if you are willing to embark on a solo adventure and be in constant contact with nature. You will be surrounded by incredible waterfalls, geysers, mountains and glaciers. Take a day to "warm up" in the unique waters of the Blue Lagoon and you may be lucky enough to see the Northern Lights. Sounds like a once in a lifetime trip, right?
How do you plan a day at the Blue Lagoon? This is what you need to know to spend a day at the Blue Lagoon.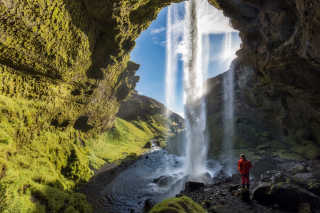 Solo trip to Dubai, United Arab Emirates
If you were looking for somewhere warmer, Dubai offers many exciting experiences:
Skydiving
camel rides
Sandboarding in the desert
Windsurfing
deep dive
These are just some of the mind-blowing activities you can experience in this lively city. Also, don't miss out on the amazing attractions within the city, including some of the world's largest shopping malls, free museum admission, spice and gold souks, and (for those who love the cold winter season) skiing on Ski Dubai.
The Indecisive One
Have too many ideas on your mind and can't decide where to go? Here's a destination that has all the travel experiences you want to enjoy on your trip!
Solo trip to Portugal
Portugal is the perfect destination for those who do not want to miss anything. This country offers the possibility of traveling easily due to its proximity. Discover the impressive cities of Lisbon, Porto and Faro. You can relax on the beautiful Portuguese beaches teeming with surfers from all over the world or visit the amazing island of Madeira. Taste the traditional "pastel de nata", a Portuguese cream tart, while watching the wonderful sunsets this country has to offer.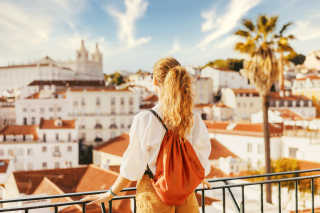 There are so many places that will fulfill your once-in-a-lifetime experiences, but are also safe enough to ensure the best solo travel experience.