Tips for traveling in Thailand
A wonderful climate, hospitable people, paradisiacal white sand beaches, beautiful emblematic places and the best places to stay and eat. We can make this list even longer, but our point is probably clear: Thailand is the perfect destination for a great trip. What places should you absolutely not miss? Follow these Thailand travel tips to plan the perfect trip to Thailand.
Your first stop: Bangkok
Your journey through Thailand will begin in the bustling and colorful capital of the country, Bangkok. Stay here for a few days and discover the floating markets, the Buddhist temples and last but not least the delicious food. There are countless restaurants with delicious Thai dishes. There are also a number of well-known neighborhoods where you can find several restaurants together. For example: Bang Lamphu, Yaowarat, Silom. Enjoy!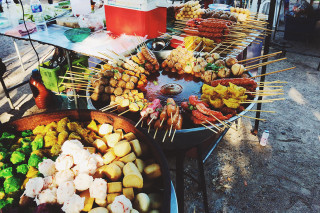 Beautiful nature: Chiang Mai
In the north of Thailand; Until Chiang Mai! Tip: rent a bike to explore the beautiful surroundings. Chiang Mai has many hidden treasures that you would never get to without a bike. Looking for beautiful temples? Then go to Wat Chiang Man and Wat Phrathat Doi Suthep. The first one is said to have been built in 1296!
Hippie paradise: Pai
Pai can be reached 80 kilometers from Chiang Mai by car. You should definitely go here if you enjoyed the relaxed atmosphere in the northern capital. Be amazed by the beautiful scenery and scenery of this special hippie paradise with a relaxed atmosphere!
Historic Splendor: Phanom Rung
Phanom Rung Historical Park is a historic temple complex on the edge of an ancient volcano. The style of the temple is reminiscent of Angkor Wat in Cambodia. The temple is located in the southeast of Thailand, on the border with Cambodia. Go up the narrow stairs to the ruins and enjoy the beautiful view.
Last stop: Koh Samui
The last highlight of your trip to Thailand is Koh Samui, on the other coast of the country. Beautiful rock formations and marvelous beaches alternate here. You can go island hopping with small boats, snorkeling and sunbathing!