What makes a great coastal destination? Nightlife, pristine beaches, shopping opportunities, culture, natural beauty, diving, historical attractions, airport access? All of these things add up to seaside cities with something for every visitor. Because we know that our readers love to relax on the coast, we have put together a list of the best coastal cities in the world. Any one of these destinations is a coastal gem, so let's dive in.
1. Carmel-by-the-Sea (Carmel), California, USA
Foreign visitors may know Carmel best as the city that elected Clint Eastwood to mayor in 1986. But it's more than just a political headline. Carmel-by-the-Sea is an elegant luxury community with a passion for art. In fact, the complex is home to over 100 galleries, so connoisseurs can spend all day window-shopping downtown if that's their desire. Old-world cabins offer great places to stay—you can snap photos of sea lions at nearby Point Lobos—while Spanish colonial missions like San Carlos Borromeo offer a window into California's deeper past. And naturally the beach is sublime.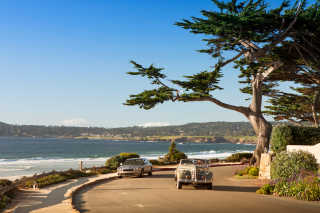 2. Reine, Norway
Norway might not stand out as a seaside destination. Skiing and fjord cruises perhaps, but sun and surf? Don't expect scorching temperatures, but if you want to visit a breathtakingly beautiful seaside town, Reine, in the country's Lofoten archipelago, should tick all your boxes. Backed by a dramatic stone cliff and dotted with charismatic redwood houses, Reine is a hotspot for local art thanks to the presence of the Eva Harr Gallery, and is also a great place for hiking or fishing adventures. Being 100km above the Arctic Circle shouldn't rule Reine out. If you want tranquility and pure beauty, you won't be disappointed.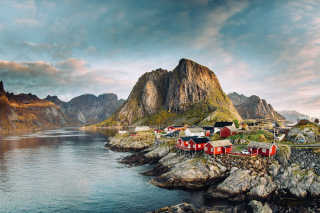 3. Scarborough, England
Famous for the popular song 'Scarborough Fair', Yorkshire's premier seaside resort has been a favorite seaside getaway for over 100 years. A step above many English resorts in terms of architecture and class, Scarborough combines attractive geology museums, kid-friendly water parks and aquariums, enchanting beaches, and an impressive medieval castle. Unique attractions include the naval war reenactments at Peasholm Park and the cable car that connects downtown to South Beach. Add in fresh fish and chips and a surprisingly dynamic theater scene, and it's a resort well worth discovering when visiting England.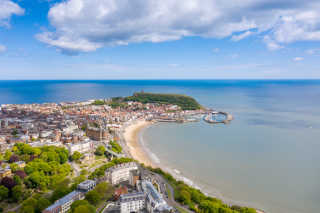 4. Cinque Terre, Italy
Italy's beautiful Cinque Terre might just be the most photogenic resort on this list. Famous for their multicolored houses built into steep cliffs, the five villages that make up the Cinque Terre are just a stone's throw from bustling Genoa and not far from Milan, so getting there is easy. Getting out can be more difficult. These seaside towns look amazing with their intricate stone walls and gravity-defying construction. And it's a pleasure to explore them via the special railway that links them. Combine sightseeing with fine wine and food for an unforgettable stay. Just don't count on renting a car to see the sights, as all of the Cinque Terre towns have prohibited road vehicles, something that makes them even more enjoyable to explore on foot.