1. Bridgewater Hotel – A complete value for money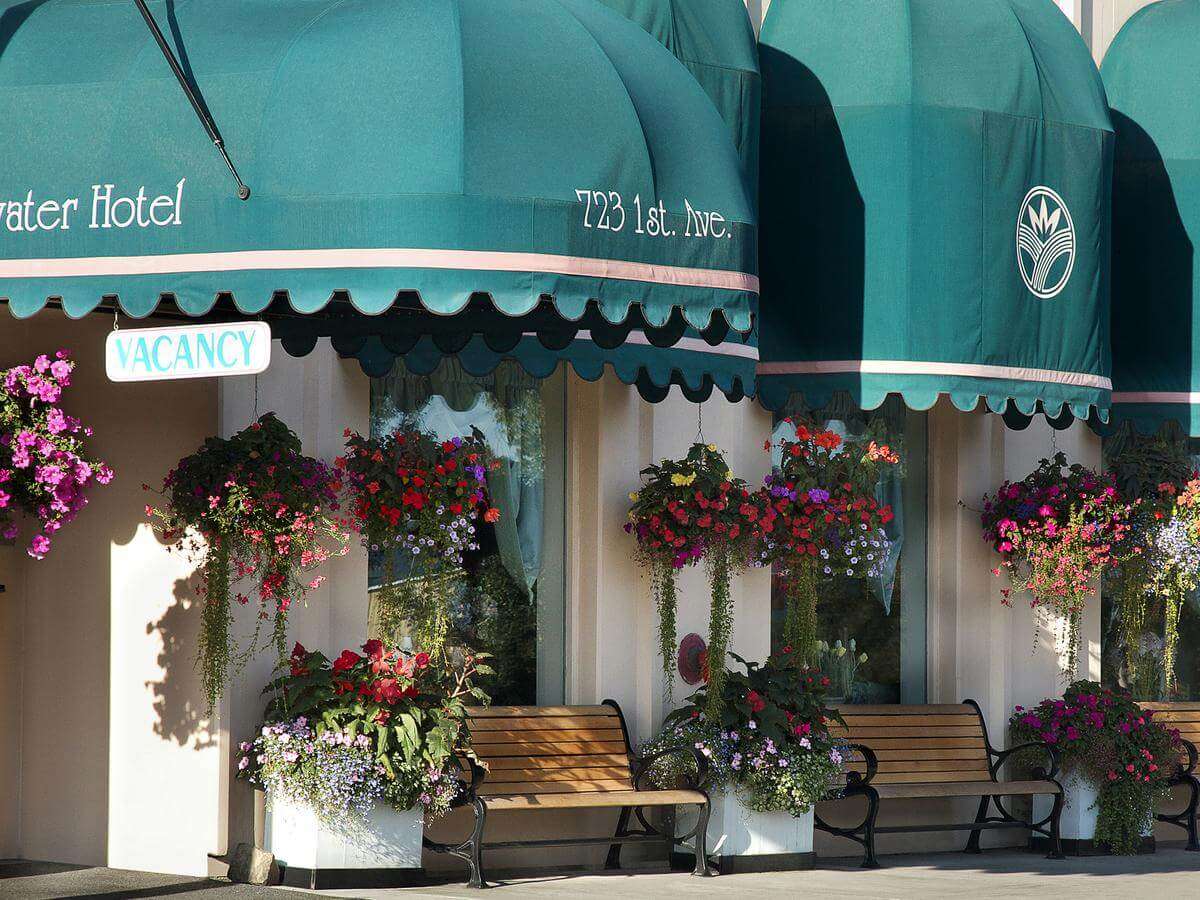 Location: 723 1st Ave, Fairbanks, AK 99701, USA
Bridgewater Hotel is a comfortable and impressive hotel offering wonderful views of the Chena River. Decently priced accommodation, generous hospitality and delicious local cuisine are some of the highlights of the property. Surrounded by lively restaurants and shops, this is one of the best hotels in Alaska to stay and explore Fairbank.
What's special: Free transportation from the airport and the train station to the hotel.
Starting rate: INR 8196/night
2. Best Western Plus Edgewater Hotel – Luxury at affordable range
Location: 202 5th Ave, Seward, Alaska 99664, USA
If you're looking for hotels in Seward, Alaska for an extended stay, we've got you covered. Best Western Plus Edgewater Hotel is centrally located and offers the best views of the bay from the rooms. Its excellent facilities and services ensure that all guests feel comfortable and relaxed. Although the place offers free breakfast, there are microwaves and refrigerators in each room, for everyone's convenience.
What's special: The hotel organizes whale watching, kayaking and fishing tours upon prior request.
Starting rate: INR 8194/night
3. Embassy Suites by Hilton Anchorage – For excellent personalised attention
Location: 600 E Benson Blvd, Anchorage, AK 99503, USA
Embassy Suites by Hilton Anchorage welcomes its guests with its modern amenities and first-rate services. This is an all-suite hotel. All suites are well designed and some of them offer majestic mountain views and have private Jacuzzis. Your in-house restaurant: Territory Kitchen and Bar is very famous for Alaskan seafood delicacies. If you're looking for one of Alaska's decent hotels without a lot of money, this is a great choice.
What's special: Breakfast is on the house, but if you have certain preferences, food allergies and are looking for customization; the hotel also allows you to enjoy a 'made to order' breakfast.
Starting rate: INR 7575/night
4. Driftwood Hotel – Experience comfort at its best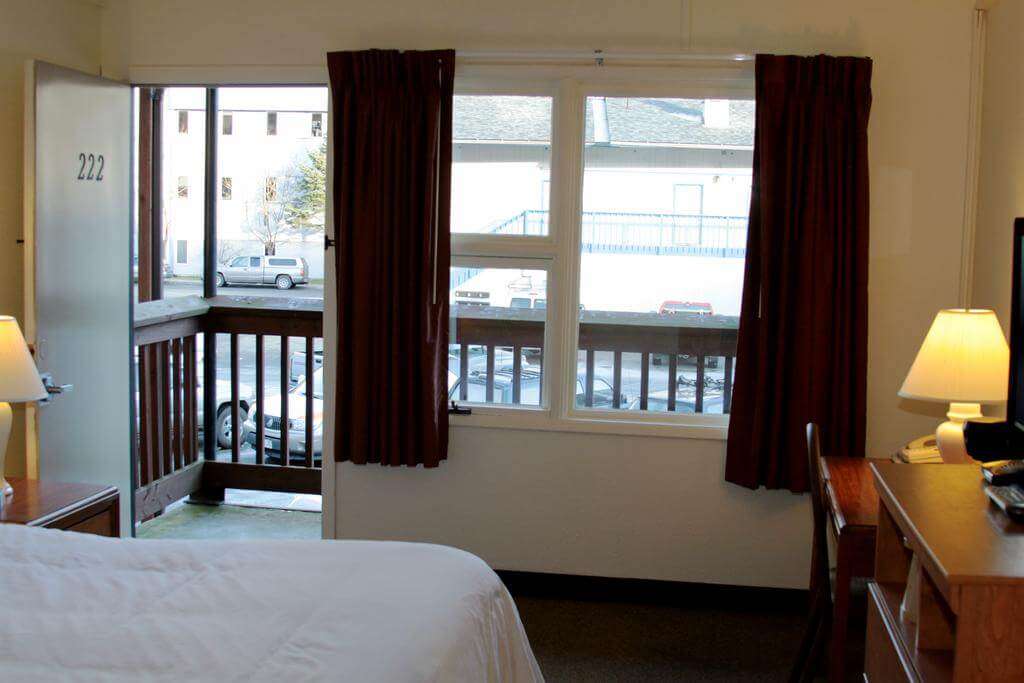 Location: 435 W Willoughby Ave, Juneau, Alaska 99801-1786
Experience Alaskan hospitality at the Driftwood Hotel – one of Alaska's most sought after budget hotels. It is a 3 story building with 62 rooms, all spacious and designed to perfection. In addition, the one and two bedroom suites have an attached kitchen, which is fully equipped with a microwave, refrigerator, coffee maker, and utensils. With amazing facilities like free local calls, free Wi-Fi, printers and fax, Driftwood Hotel takes care of all the necessities anyone might need while traveling.
What's special about it: The hotel organizes fishing trips, and there's a freezer to store your "catch of the day."
Starting rate: INR 6198/night
10. Anchorage Grand Hotel – A boutique all suite property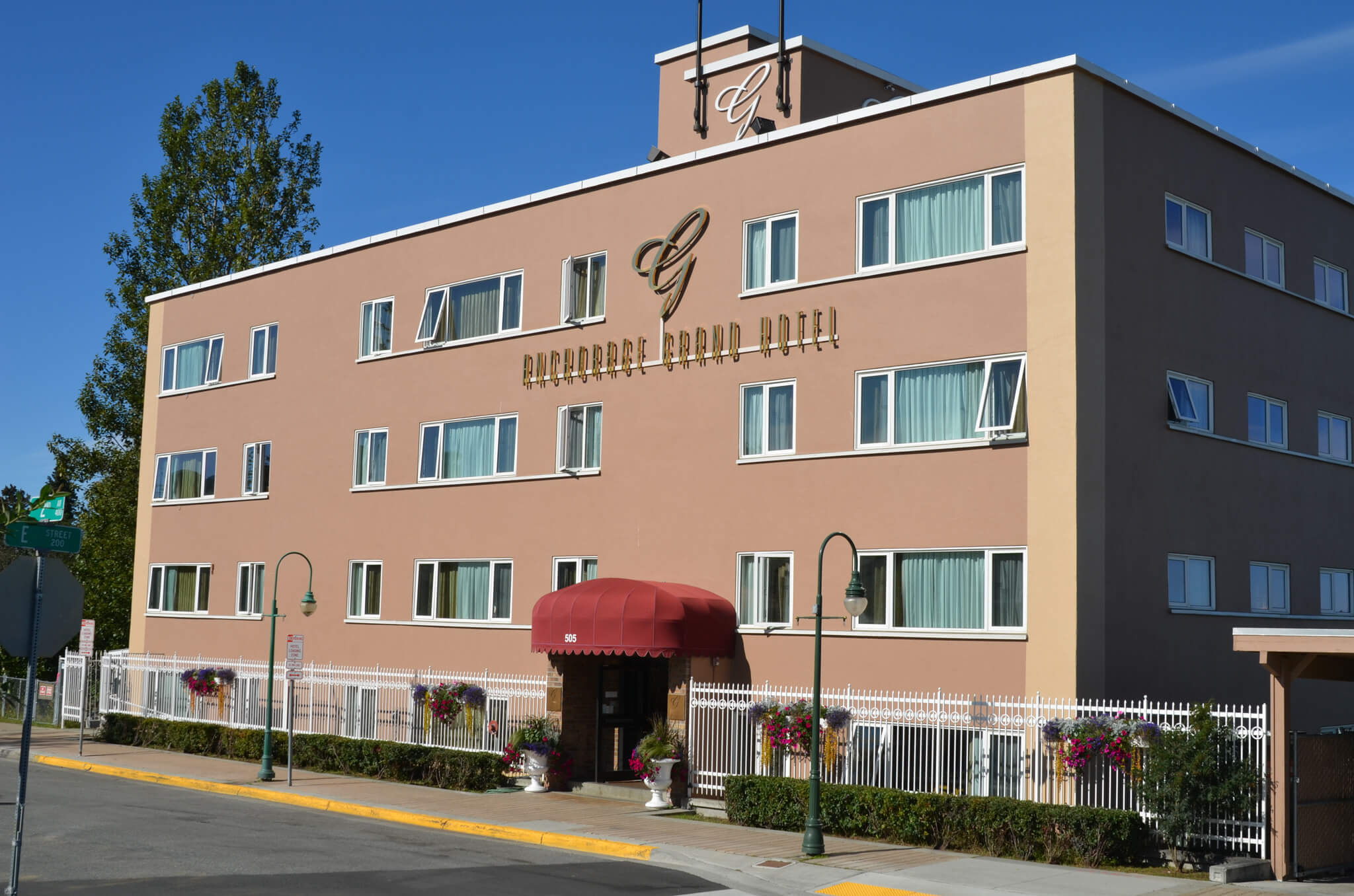 Location: 505 W 2nd Ave, AK Anchorage 99501, USA
Anchorage Grand Hotel offers an affordable stay in the heart of Anchorage, Alaska. The hotel is located close to the main attractions of the city, such as the Museum of History and Art, the Performing Arts Center and the Convention Center. Originally built in 1950, this hotel was completely renovated in 2000. With incredible facilities like an elevator, vending machine for snacks and drinks, and free on-site parking, Anchorage Grand Hotel is miles ahead of other Alaska lodging options in this range. of prices.
What's Special: Complimentary grab-and-go breakfast with oatmeal, granola bar, juice, yogurt, bagel, and cream cheese delivered to your door each morning.
Starting rate: INR 6109/night