These cheap hotels in Pachmarhi offer a comfortable stay for those who don't want to spend a lot. Their consistent quality and hospitality make them one of the best options for everyone. Choose the one that best suits your vacation style.
1. Hotel Pachmarhi – Decent hotel, great hospitality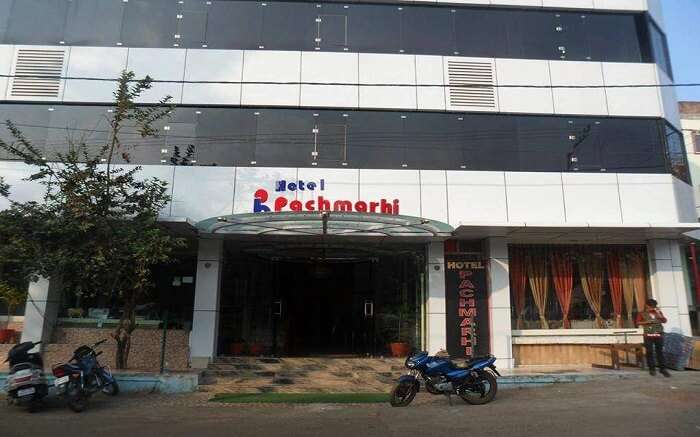 Location: Patel Marg, Pachmarhi
Located in the center of Pachmarhi, this is one of the best budget hotels in Pachmarhi. With 33 well-appointed modern rooms, a pure vegetarian restaurant and overwhelming hospitality, Hotel Pachmarhi is one of the best places to wait.
What's Special: 24-Hour In-house Dining
Starting rate: INR 1800/night
2. Hotel Kachnar – Paradise for nature lovers and adventure enthusiasts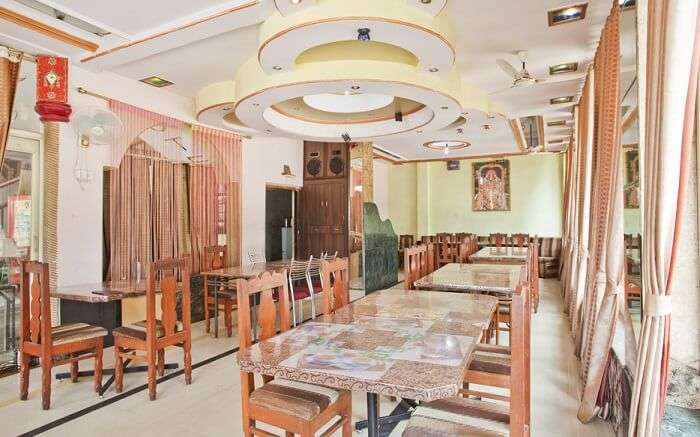 Location: Arvind Marg, Pachmarhi
Hotel Kachnar is one of the ideal options in the list of cheap Pachmarhi hotels. The rooms are modern, well equipped and the super deluxe rooms have bathtubs. The hotel restaurant serves authentic vegetarian food, but since the hotel is located near the main market, you can also try other restaurant options.
What's Special: Upon special request, the hotel arranges tents and motorbikes for hiking, biking, and camping adventures.
Average rate: INR 1594-4914/night
3. Hotel Paradise – For a peaceful and pleasant holiday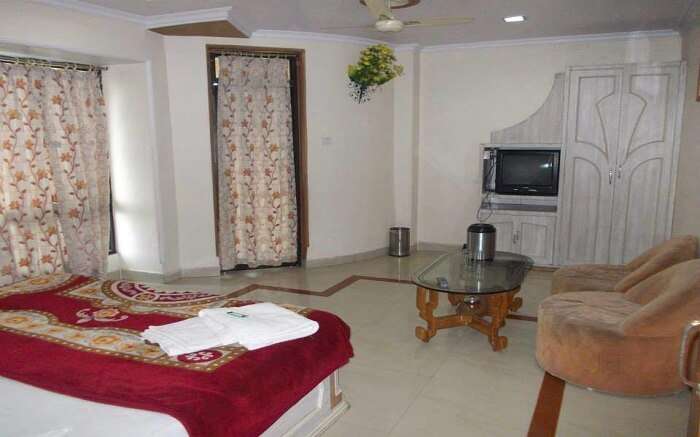 Location: 93/777, main road, near SBI ATM, Pachmarhi
Conveniently located in the main market, this is a clean and decent hotel in Pachmarhi, ideal for those traveling on limited funds. Well-appointed rooms and close proximity to restaurants, shops and ATMs have made Hotel Paradise one of the best value for money hotels in Pachmarhi.
What's Special: This is perhaps one of the few budget accommodations in Pachmarhi that offers complimentary breakfast daily.
Starting fee: INR 1400/night
4. Hotel Natraj – Luxury in the budget category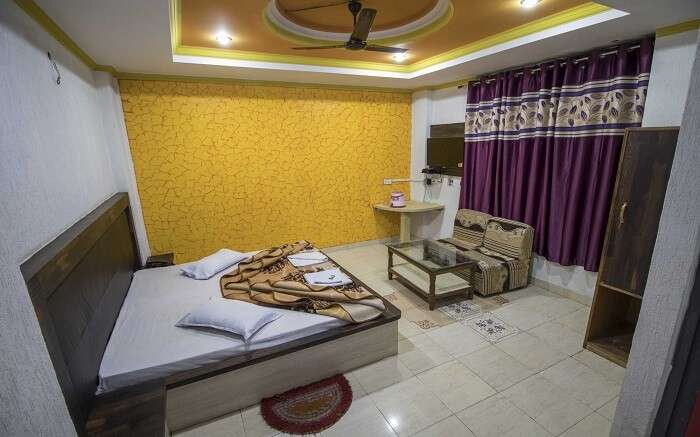 Location: Op. Bus Stand Main Road, Gopal Ganj, Pachmarhi
Surrounded by lush hills, Hotel Natraj can offer a tough competition to any hotel in Pachmarhi with its comfortable rooms, excellent food, relaxing views and unrivaled services. Here one can take advantage and enjoy services like laundry, power backup, free Wi-Fi and butler services at incredibly low prices.
What's special: Prime location, right in front of the main bus stand in Pachmarhi
Starting rate: INR 1250/night
5. Hotel Sanskar – An eco-friendly hotel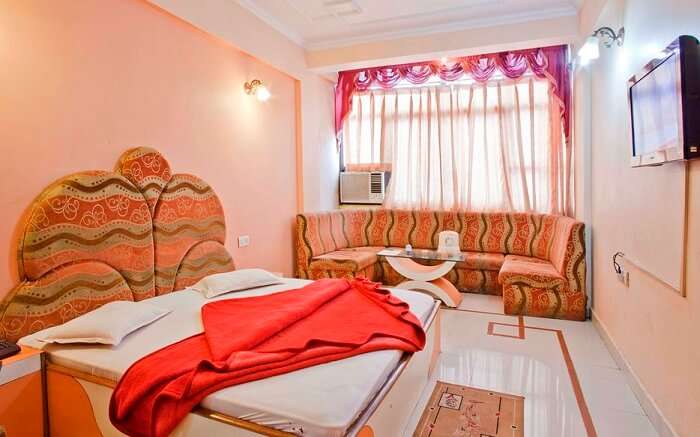 Location: Subhash Road, near SBI, Pachmarhi
Located in the heart of the main market, Hotel Sanskar is considerably one of the budget hotels in Pachmarhi in terms of rates. But the 11 spacious and well-appointed rooms and suites, excellent food, and unparalleled services can give any Pachmarhi luxury hotel an easy run for its money. The hotel does not have an elevator, so if you find climbing stairs a challenge, opt for the rooms on the lower floors.
What's special: Pick-up and drop-off service at the train station on request.
Starting rate: INR 1100/night