5 cheap tips for traveling to Japan
Budgeting for a trip is difficult and it can feel like you are committing to certain luxuries. However, my trip to Japan certainly broke that myth.
If you ever thought that a trip to Japan is expensive, then U-don (doesn't) know Japan like we do! Read on for 5 tips to save money and have a cheap trip to the land of the Rising Sun.
Details of the trip
Our group of 6 first traveled to Osaka before taking the Shinkansen (bullet train) to Tokyo. Japan is a beautiful country all year long and we managed to take advantage of its New Year holidays during our 1 week trip from December 28 to January 3.
1. JR Pass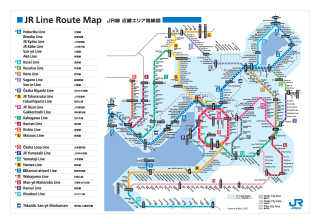 The one thing most budget travel in Japan have in common: say hello to the Japan Rail (JR) Pass. The subway is the main means of public transportation in Japan, therefore it is imperative to obtain a subway pass that allows you to travel both within and between major cities. For those of us on a budget, it's best to get a JR Pass that's worth more for our money, to ensure we don't end up paying more than necessary.
Most tourists can opt for the Whole JR Pass, which covers the entire rail network in Japan. However, with its high starting price of ¥29,100, this pass will only be worth buying if you intend to travel to different cities in different regions (for example, Tokyo in the Kanto region and Osaka in the Kansai region). Therefore, it is definitely recommended to plan in advance which cities or areas in Japan you want to visit before purchasing the different JR Passes.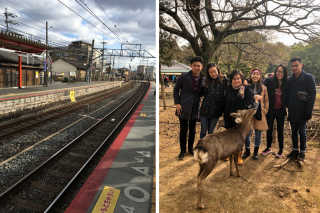 For us, it was an easy decision. We had a planned itinerary of where to travel while in Osaka, so we decided to buy the Regional JR Kansai Pass, which gave us unlimited travel on board trains only in the Kansai region (which included major cities like Osaka, Nara, Kyoto, Hiroshima and himeji). Also, we wanted to experience the Nozomi Shinkansen travel experience from Osaka to Tokyo and therefore the regional pass was the pass for us.
2. Munching on a budget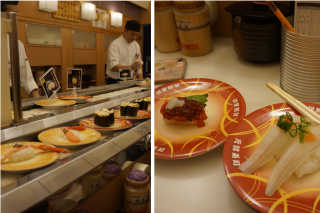 Without a doubt, one of the best memories I have of Japan will be its convenience stores (7/11, Family Mart, Lawson, etc). Scattered throughout the city, you won't expect anything like cold, soggy buns, but rather piping hot oden, a variety of sushi platters, and fried chicken cutlets, all reasonably cheaply priced.
While it doesn't exactly seem appetizing to buy your meals from a 7/11, the food sold in Japan's convenience stores really fell on another scale on the spectrum alone: ​​our Osaka accommodation had a Family Mart around the corner. corner and was our go to breakfast stop for the entire trip.
Another alternative would be the restaurant outlets found in train stations in Japan. Filled with outlets that required you to order through vending machines, these casual eateries provided an inexpensive fix for hungry tourists. There, a steaming bowl of ramen costs as little as ¥500, much cheaper than what we would normally find at home.
The many sushi conveyor belt outlets found throughout most of Japan's major tourist districts are another welcoming place to eat on a budget. With sushi platters normally costing between ¥125 – ¥200 each, you can finally fill your stomach with a wide variety of delicious guilt-free sushi! Also, Japanese chefs pride themselves on the freshness of the ingredients they use, so even these chain stores live up to their promise to serve quality sushi to their customers. So don't worry about "pay less and get less" as in this case it will be the opposite.
3. Don Don Donki
The sight of this familiar blue penguin will have you humming its theme song: welcome to Japan's largest discount chain. In fact, we stumbled upon the biggest Don Don Donki store in Osaka by mistake and it was lucky.
Packed with snacks, housewares, cosmetics, toys, watches, and designer bags, it was amazing how they were able to fit everything into this 6-level store. Therefore, with the wide variety and inexpensive options available, it is definitely recommended to start shopping for souvenirs here. Plus, the items sold here are tailor-made for the Japanese crowd, so it's time to grab that rare Kit Kat sake or limited face mask treatments.
4. Exploring on foot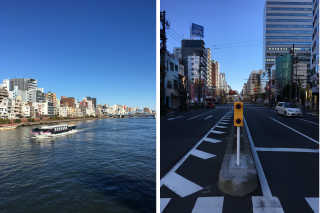 If you are not pressed for time, it is actually recommended to walk from one place to another within the cities. It may seem exhausting, but you will really be able to appreciate the beauty of Japan's streets as cars and bicycles drive by.
In Tokyo, we decided to take a walk from our accommodation (located in Ryogoku) to a train station, probably 3 stops away, and we were very surprised by the serenity and tranquility of Tokyo's suburbs. Away from the hustle and bustle of the city center, these residential areas painted a nostalgic picture of what it used to be like to live in Tokyo. Save money on transportation while enjoying panoramic views of Tokyo – see, not all budget trips have to be boring!