10 unusual destinations in the world
The world is a richly diverse and endlessly fascinating place, so why go back to the same old places? Escape the crowds, get back to nature, and see places you'll never forget by getting off the beaten path and choosing a place where package deals don't take you. With incredible places on all seven continents, choose from our list of 10 off-the-beaten-path travel destinations in the world.
What does "out of the ordinary" mean?
All roads start out as a track or path and wear down over the years as humans leave their mark. From popular beach resorts to well-trodden backpacking trails, it's easy to find yourself on the same journey as everyone else. But leaving the beaten path means taking a different route, venturing where others don't, and discovering places other travelers don't see. It is both a literal and a metaphorical concept of travel.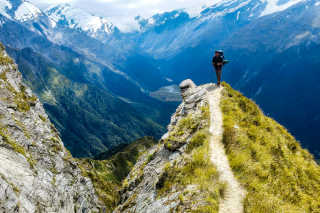 Antarctica
Is there any place more secluded than the only uninhabited continent in the world? Although trips to Antarctica are becoming more popular, it remains one of the least visited and unexplored places on Earth. Itineraries often include guided hikes and even the chance to camp on the ice. Home to otherworldly glacial structures, 12 million penguins and 10 species of whales, the only way to discover the continent is through an expedition ship tour.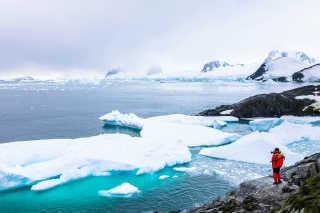 Gabon, Africa
This small west-central African state has more than four-fifths of tropical rainforest. Comparable in size to the New York borough of Queens, it contains no fewer than 13 national parks. Despite its small stature, it is home to an astonishing variety of landscapes, from thick jungle to sandy shoreline to grassy savannas, all unchanged for millions of years. It is the perfect destination for those who want to explore truly natural African landscapes, away from the established tourist resorts found in North Africa and South Africa.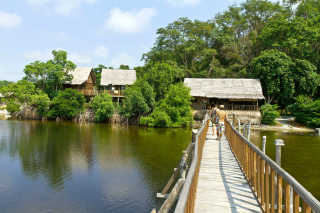 Bhutan, Asia
This small country between India and Tibet is often overlooked by visitors who tend to go to Nepal (quite off the beaten track!) Bhutan also offers access to the Himalayas, but has a much less established tourism industry than Nepal. You may have heard that Paro International Airport is one of the most challenging airports in the world due to its location and narrow runway. Currently, travelers can only arrive on flights flown by about two dozen approved pilots. The country is an extremely traditional country and a great glimpse into a corner of Asia that has remained unchanged for centuries. For a true adventure, head to Gangkhar Puensum, the highest unclimbed mountain in the world.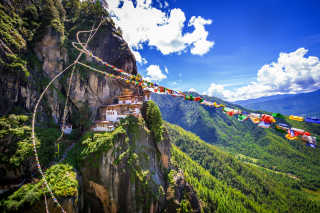 Suriname, South America
The smallest country in South America and a Dutch colony until 1975, Suriname misses out on travelers heading to the Southern Caribbean or Brazil. Ethnically diverse, you'll find a variety of languages ​​and cuisines; It is a melting pot of indigenous, Caribbean, Latino, European and African cultures. Venture beyond the busy capital, Paramaribo, and discover wild jungles, a network of rivers, waterfalls, and some of the richest biodiversity in the world.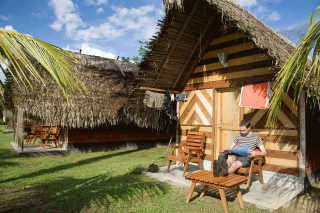 North Macedonia, Europe
While most visitors flock to neighboring Greece or Croatia, the supposed jewel of Eastern Europe, less-visited Macedonia is a secret many travelers want to keep. Completely landlocked, Balkan and Mediterranean culture collide in this verdant country. Encountering snow-capped mountains, deep valleys, and vast, clear lakes, Macedonia evokes an ancient, forested Europe from the age of fairy tales. Nearly a quarter of the country's two million people live in the capital Skopje, so take time to explore further afield and you'll find a hiker's paradise of near solitude and unspoiled natural landscapes.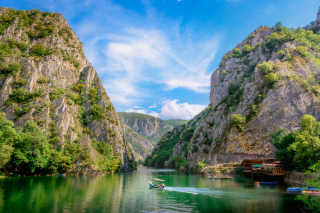 paradise, new zealand
This place is literally called "paradise" and it is like no other place on Earth. Few of New Zealand's 3.8 million annual visitors make it to Paradise in Mount Aspiring National Park, South Island. Experience unobstructed views of the night sky, majestic snow-capped mountains, crystal clear lakes, and a good chance of not seeing another person (except those traveling with you) during the hike. Pack your hiking boots and find out why it was chosen as a filming location for the Lord of the Rings movies.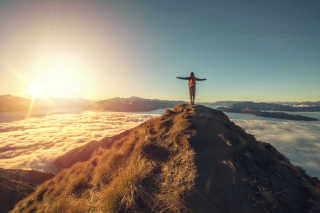 The "Stans", Central Asia
Any of the Central Asian countries (Turkmenistan, Kyrgyzstan, Kazakhstan, Uzbekistan, and Tajikistan) are worthy of a spot on this list, it's a part of the world long ignored by global tourists. Kyrgyzstan is home to snow-capped peaks and nomadic camps and you can stay in a yurt and/or go horseback riding. With even fewer visitors, neighboring Tajikistan is wilder and more remote. Those looking for culture and history should head to Uzbekistan, a major stop on the Silk Road with beautiful cities including Samarkand, Bukhara, and Tashkent.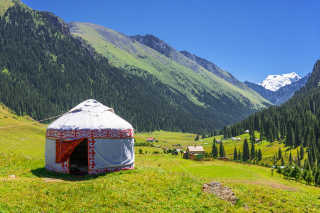 Greenland, North America
While nearby Iceland has long drawn the crowds, Greenland has remained off the global travel itinerary. Easily accessible by flights from Iceland or Denmark, Greenland is the largest island in the world and is covered for the most part by a large sheet of ice. Discover the midnight sun, the northern lights and as close as you can get to the North Pole.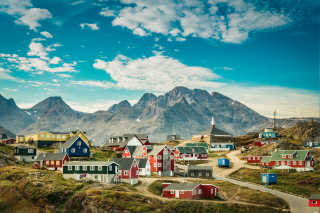 Kamchatka, Russia
Kamchatka is Russia's Far Eastern Peninsula and one of the most unexplored places on Earth. During the Soviet era it was closed to Western travelers and escaped the same postwar development that occurred in virtually every other corner of the northern hemisphere. A wilderness region, larger than the entire UK, it is home to 160 volcanoes, 19 of which are active, as well as the world's densest population of brown bears, wolves, arctic foxes, lynx, wolverines and golden eagles. Covered by a layer of snow and ice for much of the year, the best time to visit is during the summer, when it is easier to travel the entire length of the peninsula.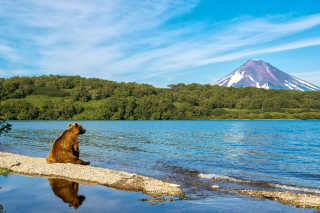 Oman, Western Asia
If you want to get off the beaten path but don't want to compromise on luxury, Oman is the perfect destination. As the crowds make their way to Dubai or Abu Dhabi, set your sights on this lesser-visited sultanate on the southeastern tip of the Arabian Peninsula. Make your base at one of the new luxury resorts near the capital Muscat, but be sure to get out and explore the unexplored. Ride a camel to Wahiba Sands to learn more about traditional Bedouins, be one of the few people allowed to visit the turtle nesting site in Ras Al Jinz every day, and discover the wet wilderness of Musandam, known as the "Norway of Arabia".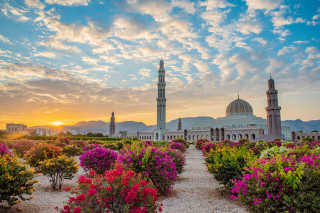 Did you find at least one destination that intrigued you? If you're not ready to venture into something 'off the beaten path' yet, don't worry! We have other interesting travel destination suggestions for your next adventure.